Embrace Tranquility: 3-Day Yoga Retreat in Rishikesh Introduction
Welcome to a transformative journey in the spiritual heartland of yoga, Rishikesh, India. Our 3-day yoga retreat offers a brief yet profound immersion into the world of yoga and self-discovery. With a focus on two daily Asana classes, Pranayama & Meditation, and an exhilarating excursion, this retreat promises to rejuvenate your body, mind, and spirit in the serene lap of the Himalayas.
The Yoga Capital of the World
Nestled amidst the pristine beauty of Rishikesh, our retreat location provides the perfect ambiance for your spiritual journey. Rishikesh, often referred to as the "Yoga Capital of the World," is renowned for its sacred river, spiritual ashrams, and the transformative power of yoga.
Daily Asana Classes
Begin and end your days with the calming rhythm of yoga. Our experienced instructors will guide you through two daily Asana classes, carefully designed to enhance your strength, flexibility, and inner awareness.
Morning Asana: Greet the sunrise with a revitalizing Asana class that awakens your body and sets a positive tone for the day. Cultivate balance, strength, and mindfulness as you embrace the serenity of Rishikesh's mornings.
Evening Asana: Wind down amidst the tranquil evening atmosphere with an Asana session that focuses on relaxation, restoration, and deepening your connection with your inner self.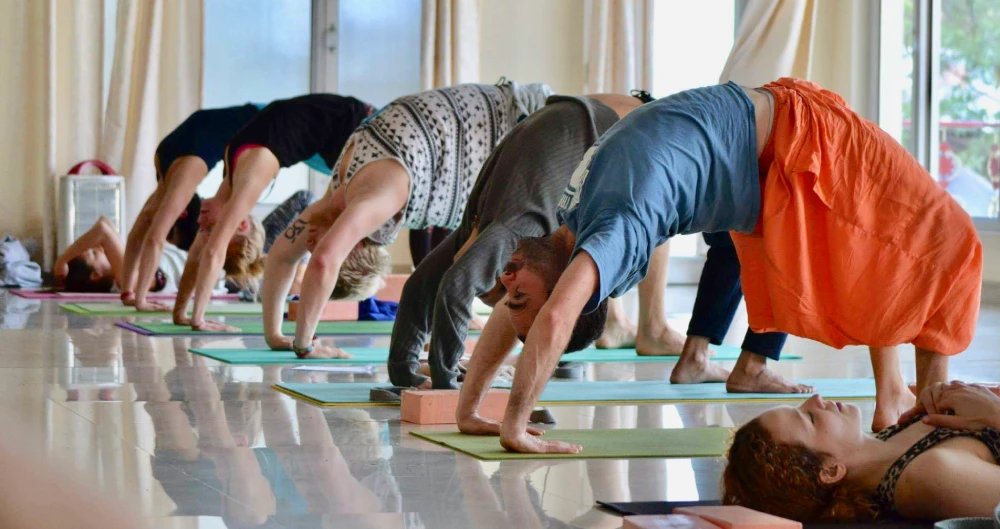 Pranayama & Meditation
Complementing your Asana practice, our retreat includes Pranayama (breathing exercises) and Meditation sessions. These practices will help you harness the power of breath and mindfulness, leading to inner peace and a greater sense of self-awareness.
Excursion
Our retreat isn't solely about yoga; it's also about exploring the beauty of Rishikesh. We've planned an exciting excursion to enhance your experience:
Ganges Aarti: Witness the mesmerizing Ganga Aarti ceremony at the banks of the sacred Ganges River, a spiritual experience that connects you with the essence of Rishikesh.
Visit to Divine Temples: Delve into the spirituality of Rishikesh with visits to sacred temples like Kunjapuri and Neelkhanth Temple, where the divine aura will touch your heart.
Join Us in Rishikesh
Our 3-day yoga retreat in Rishikesh is open to all levels of yoga practitioners. Whether you're seeking a brief escape from your daily routine or a short introduction to the transformative power of yoga, this retreat promises a memorable and enriching experience.
3 Day Yoga Retreat Dates & Fee Rishikesh, India
Dates
Room Type Fee
Book Now
Included in This Package
03 Days Shared/Private Accommodation
3 Yogic Meals Every day
Morning Yoga Session
Pranayama Session
Meditation Theory & Practice Session
Mantra Chanting Session
Course Materials like PDFs prints
Meditation Session on the banks of River Ganga or Waterfall
Outings
Not Included in This Package
Airport transfer
Travel insurance
Visa fee
Flights cost
Additional treatments
Accommodation For This Course
Food For This Course
How To Reach Us
Refund Policies at Maharishi Yoga Peeth
Advance payment of course fees is non-refundable. In case of an emergency, Advance fees can be transferable for other Yoga training courses.